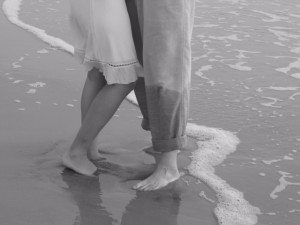 ***Please note that Dr. Kat is not currently able to accommodate for any new clients Skype or otherwise. She will update this status as soon as possible. In the mean time, visit www.aasect.org to find a reputable sex therapist in your area.
I may like to joke around but I take my therapy practice very seriously. For the past 17+ years I have seen hundreds of sex, marriage and family therapy clients. I pride myself on being down to earth, highly confidential and completely non-judgmental. There is nothing you can say that will shock me. I have in deed, pretty much heard it all. I see individuals and couples for a variety of issues.
Sex Therapy
Erectile Dysfunction
Arousal Issues
Orgasm Difficulties
Differences in Desire
Orientation
Infidelity
Painful sex
Transgender/Intersex/Non-conforming (adults, children, families)
Fetishes
Post-trauma
Porn Compulsion/Addiction
Sex Education
Communication
Relationship/Personal Enrichment
Practical Tantra
Post-partum
Dating Coaching
General Counseling
Depression
Marriage
Pre-marital
Anxiety
Non-Traditional Relationship
Grief
Lifestyle Coaching
Parenting Coaching
Pre/Post Divorce
Illness
Coping Skills
Sexual Abuse
Infertility
Weight Loss
Codependency
Spirituality
Adjustment Disorders
Thinking Disorders
I have an eclectic style of therapy that draws from:
Cognitive Behavioral Therapy (CBT)
Family Systems
Marriage and Family Therapy (MFT)
Humanistic
Jungian
Mindfulness-based (MBCT)
Solution Focused Brief (SFBT)
Art Therapy
Yoga Therapy
How to set an appointment…Currently on hiatus
I split my time between Kauai and Los Angeles, CA. I do therapy part-time when not doing other media work. Therefore, I only have so many spots available at any given time, but I do try to accommodate whenever I can. Due to travel and such, I am unable to respond to situations of an urgent nature. If you are in crisis, please call your local medical provider or 911. I am not a medical doctor, therefore all information I provide needs to be considered for entertainment purposes only. Yes, I am married to an attorney;)
If you are interested in therapy with me, please contact my assistant, Erin at kat@drkat.com. She will advise you to fill out and return the history form below prior to scheduling a 10-15 minute free initial consultation with me via phone or Skype. I am currently on hiatus until end of May 2017.
In Office
These are typical 50 minute counseling sessions that occur at my main office on Kauai.
Intensives
These can be scheduled where you are for 3, 5 or 7 days. Call or e-mail for fees.
Intensive Retreats
These 3, 5 and 7 day holistic sessions take place on the island of Kauai. They can be structured in any number of ways and can include nutrition counseling, work out sessions, beauty treatments, eco-adventure, massage, acupuncture, allergy treatment, and sexual health exams and screenings. I have several local partnerships who enable me to offer this wide array of services. Rates vary. Please call or e-mail for rates.
Fees
A standard counseling session either in office or via Skype is 50 minutes for $160 per session. I have two sliding fee slots available, otherwise all sessions must be paid in full fee prior to the session. Intensives and intensive retreats rates vary.
Form of payment
I accept credit cards via Square or a local check for main office sessions.
Insurance
I currently accepting HMSA, HMSA Quest, HMAA and UHA. However, my billing service is happy to provide a superbill for you to file for reimbursement dependent on your particular insurance coverage and out of network benefits.
Forms
Click the below to download the forms you will need for your first session with me. Please fill them out and return them to my assistant, Erin via e-mail at kat@drkat.com or by fax at 808.564.0093.