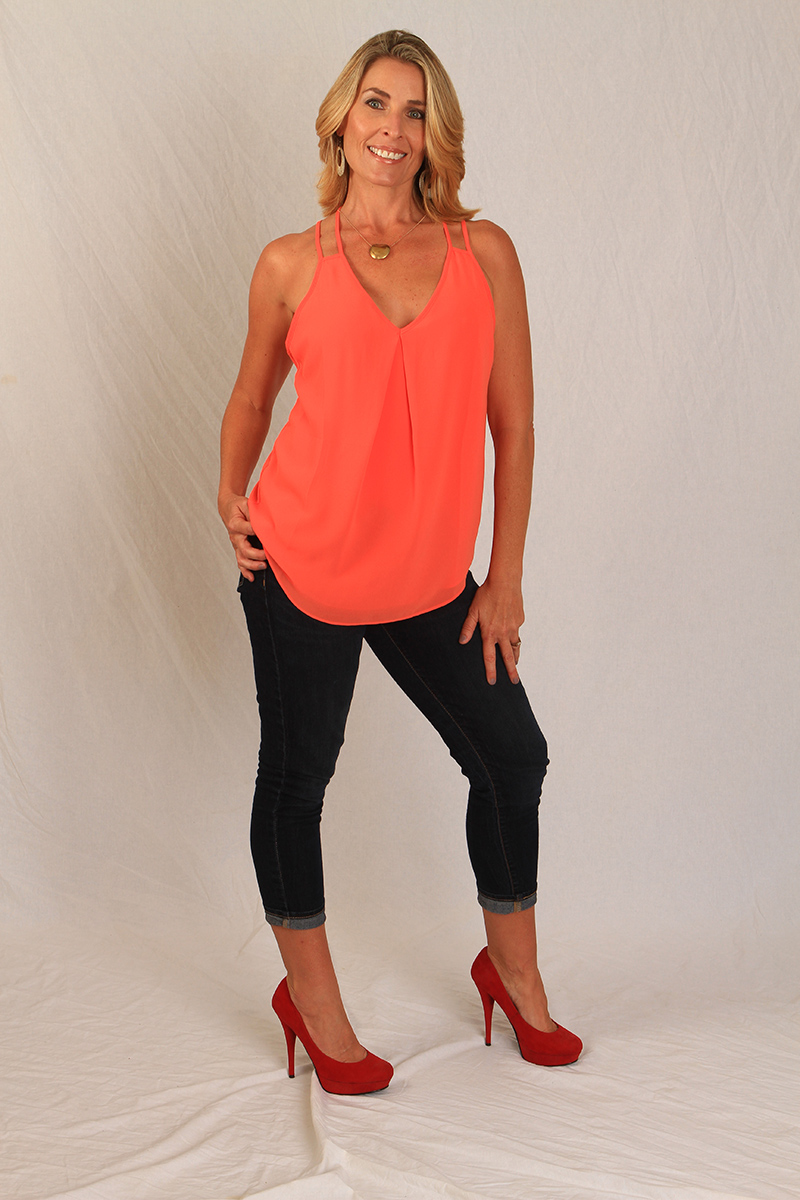 Here's my deal…I am a wife, Mom and marriage, family and sex therapist, breast cancer thriver.  Each of those aspects helps define me but just like you, there's so much more to me that is irreverent and quirky (OK, maybe not as quirky as Zooey Deschanel, but still). I enjoy a tasty cocktail, theatre, a good book, bawdy humor, art, music and creative ways in which to live life. I'm a devotee to meditation, yoga,  barre, Piyo, boot camp, and surfing. Above and beyond all of that, the best part of my life are the "I love yous" from my two sprite like kiddos and date nights with my totally fantastic husband.
I get jazzed by seeing people positively transform themselves and by bearing witness to their living their lives authentically. Sometimes that means embracing what you are most uncomfortable with. I'll be the first to tell you that I have been divorced, through the difficulty of depression more than once, and breast cancer twice. I lived beyond a very repressive childhood and I struggle with self-doubt on occasion. Yet, I believe I've found a way to not only embrace all those aspects but have them serve me and still have fun!
For those of you having just read that like a dating profile and wonder if I'm actually legit professionally, here's the other stuff you probably want to know…
I get around and I totally mean that in the best way possible. I write and get interviewed for a lot of internationally recognized magazines and websites and do a fair bit of media work, hosting nationally run infomercials for Adam and Eve since 2010, and for 100% Male and Ideal Living since 2015, iTunes podcasts, YouTube videos, and live stream/DVD hosting. Check out my press page for specifics.
In addition to all of this, I founded DRKAT, LLC which is a media and product development company. We create entertaining and thought provoking content for companies I endorse as well as for the web and television. I serve as president, writer and executive producer.
Products currently in development include an Ayurvedic supplement line that supports erectile dysfunction for men and arousal issues in women. I'm proud to announce, the first product, the Flutter Ring — in my self-designed sex toy line.
I'm in the process of starting a lifestyle brand that will include much more than just adult products but all things that support sincere, inspired intimacy. Products and services that will help you live the sexiest and most fulfilled life possible.
I've turned into a bit of a spokesperson extraordinaire, through my fabulous relationships with TwinLab, Lavilin and Alvita natural products and supplements. Of course, I couldn't forget my fabulous peeps over at Adam&Eve, where I have served as spokesperson and resident sex expert since 2010 and 100% Male with Ideal Living since 2015. You might have caught our infomercials on late night cable television. Come on, you have to admit buying sex toys and male enhancement products at 3am is way more interesting than another muumuu from a ho-hum shopping network.
And yes, I'm in development for a couple of cable network shows. Isn't everyone, these days? There are a few being discussed and you can bet dollars to donuts that I'll let you know if and when that happens.
My life might seem pretty strange and it certainly isn't everyone's cup of tea. But ultimately, I'm just a girl who is figuring out her life while carrying forward a mission to educate and entertain. I've known this since I was a kid mesmerized by medical journals and writing relationship surveys for my friends. Oye — the stories I could tell! Lol, do tell;) But I can truly say that I am at a point where I am connected to my most authentic self. It's time to spread the joy, information and relationship tune ups that drive my passion for therapy, wellness and education!
Whew…that's it! Now that we know each other better, kick back, relax and check out www.DrKat.com.